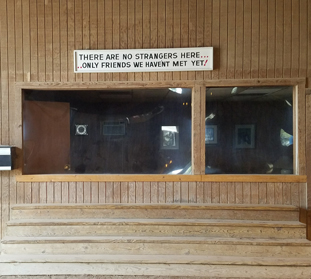 Regardless of your discipline, Seven Oaks Ranch has trainers to take your training to the next level.
The trainers located at Seven Oaks Ranch work with all ages and experience of riders and help owners develop the tools needed to cement the unique bond between horse and rider. Basic horsemanship, confidence and experience building along with competition preparation are areas where our trainers excel. Western pleasure to Hunter/Jumper and Dressage, Seven Oaks has the facilities for you to learn and develop all in one convenient location. Our on site trainers are independent contractors who are insured & authorized to train and provide lessons at Seven Oaks Ranch. For scheduling or pricing, please contact each specific trainer.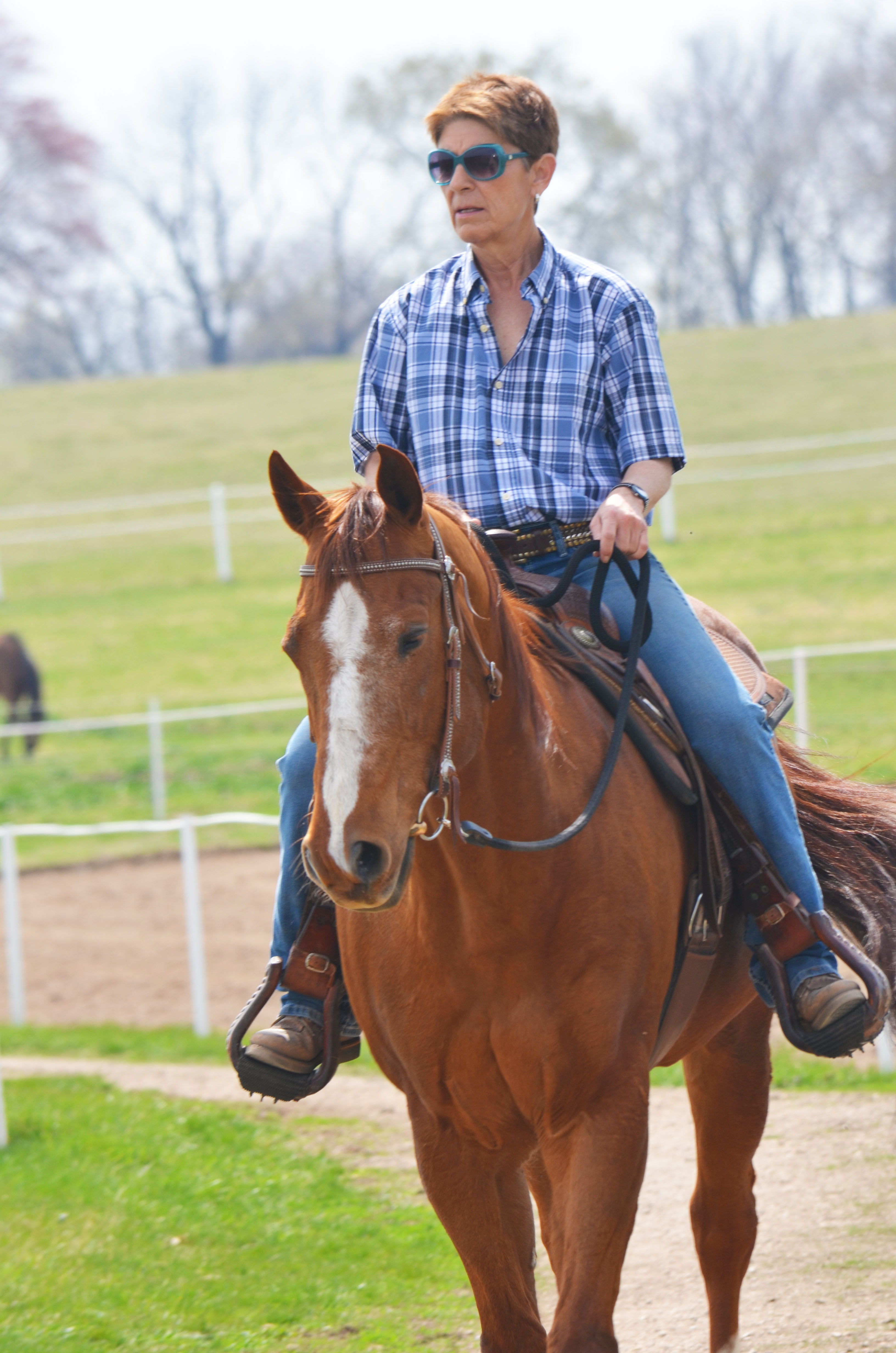 Vicki Rhaesa Horsemanship
Vicki Rhaesa
Vicki Rhaesa offers riding lessons for all disciplines to all ages. She teaches knowledge of horse behavior and overall care and/or respect of the horse for all interested horsewomen/horsemen. Vicki has been involved in the horse industry for  more than 25 years as a riding instructor and trainer.  She has shown in western classes, hunter classes, dressage and saddle seat.  The last 20 years, she has been focused on educating a horse from his perspective which some call Natural Horsemanship. Visit  www.RideEveryStep.net to learn more. Vicki may be reached via email at: VickiRhaesa@gmail.com, or by calling: 913-485-6914 
Specializing in:
Building Confidence
Groundwork
Horse Behavior Clinics
Training – in barn
Camps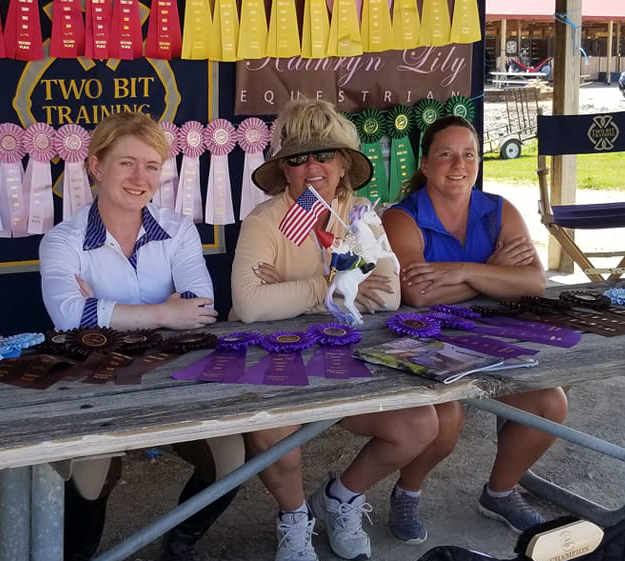 Two Bit Training
Daphne Thornton, Dana McCullough & Rachel Kruse
Daphne Thornton (center) began riding as a young girl, and began Two Bit Training in the early 1980's as a full-service hunt seat program. She has bred or trained many USEF (formerly AHSA) top finishers and champions, including Sallie B. Wheeler hunter breeding,  "AA" winter circuit, USHJA International Hunter Derby, Pony Finals, Devon and Indoors, and USEF HOY. Her client's have appeared in the top zone and national point lists, as well as the top breed awards. In addition to national winners, Thornton has participated actively in the local hunter/jumper show scene and has coached many show and circuit champions at the local level. She has trained young horses and handled them on the line, and has produced several premium foals, site champions and many USEF Hunter Breeding winners.
In 2009, Two Bit Training moved to Seven Oaks Ranch. Dana McCullough (right) joined Two Bit Training in 2011 as an instructor. In addition to teaching for Two Bit Training, Dana is an active and competitive dressage rider and offers dressage lessons as well .
Rachel Kruse (left), a Kansas City Art Institute painting graduate, came onboard in 2010, first as a working student and then, in 2019, as a pro rider and instructor. She is making a name for herself in the Midwest as a competitive professional rider as well as a sought-after equine portrait artist. Visit TwoBitKC.com to learn more. Daphne can be reached at 816-507-5928 or by email: twobitkc@gmail.com.
Specializing in:
Hunt Seat Lessons
Showing
Camps
Sales
Full & partial in-barn training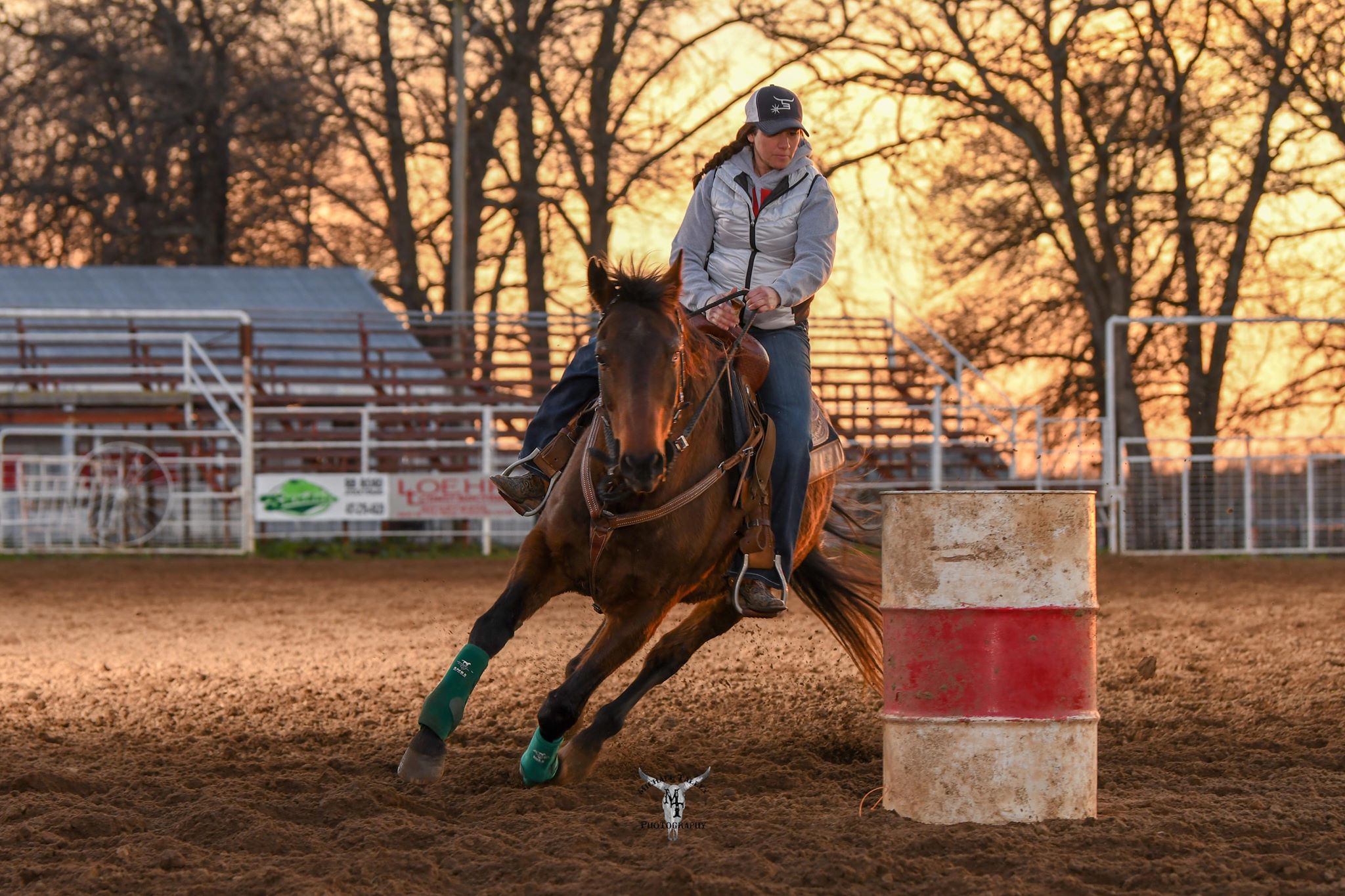 Passmore Equine
Tara Passmore
Tara Passmore  began riding at the age of four. As an adult, she decided to make horses her living and never looked back.
Tara placed 2nd in the 2-d Martha Josey Championship Race. She was Unanimous ABRA World Champion in Junior Western Pleasure Horse, ABRA Reserve Champion in Snaffle Bit Western Pleasure Horse and ABRA Reserve Champion in English Pleasure Junior Horse.
While she has competed and trained for the past 20 years, she now dedicates most of her time to teaching and helping her students reach their own personal goals. Her students compete at local shows including the American Royal, KBHA and NBHA. They have won numerous awards in showmanship, horsemanship, western pleasure, equitation, trail and barrels.
Tara can be reached at 913-406-7878 or by email at: passmoreequine@gmail.com